For the latest instalment of our Director 101 series, we're welcoming the incredibly talented Adrian Larkin to our roster! We picked Adrian's brain all about shooting in the desert, working with Rolls Royce, and the responsibility that comes with being a filmmaker.
Experience
What do you enjoy most about shooting for brands?
Finding the balance between satisfying the client brief whilst making kickass content (which ultimately ups the client satisfaction!)
Which project has been your most informative to date?
Rolls-Royce – 'The Final Challenge' – Traveling across 3 continents crafting stories on the road, high frequency, high demand and highly satisfying.
Do you enjoy collaborating with other directors?
Collaboration is so important, and two heads are better than one, so yes!
How do you push a script to exceed client expectations?
Know the brand and brief 'inside out' then add magic, do what a director is expected to do! (We can't give away all the secrets!)
Which clients have been a dream to work with?
I have to say Rolls-Royce, they have an uncompromising attitude to creating greatness, what more can I say?
Have you had to work in any challenging locations? How did you handle it?
I nearly passed out at the 14,000ft summit of Pikes Peak in Colorado (due to the excitement of getting a lovely shot), I once shot in a heatwave in the desert of the UAE, half the crew's shoes started to melt (and some peeled off) but no, nothing too serious. Always be prepared!
Automotive
What can film do for automotive that other media forms can't?
Moving image is so important for cars, not just because they are moving objects but the beauty of cars is that they are 3D sculptures and can be appreciated from many different angles.
Do you think automotive can successfully align with other film genres? Do you have any examples?
Definitely, cars really lend themselves to genre mixes, lifestyle and fashion blend so well with automotive. Cars on their own are great but they are really elevated by a powerful narrative. The same principle applies to sports, sports transcends culture, often the most exciting things happen outside of the arena.
Industry
Who is the most important and or influential person for you in the world of film right now?
I take influence from many eras of film but for right now, I like what Dennis Villeneuve is doing (maybe biased as I literally just watched Dune!) Also need to show love for the cinematography of Roger Deakins!
What concept, idea or technique do you think is most underused? Which is overhyped?
Underused: In camera fx.
Overhyped: Drones are often misused! Not that they aren't necessary, but they are often used incorrectly.
What recent technological innovation has had the biggest impact on your work?
Motion control / virtual production.
How do immersive forms of filmmaking influence your work?
Although AR and VR are completely disruptive to conventional filmmaking they are also incredible formats in which you can move people and if that's your goal as a director then these formats can't be ignored. The future is coming faster than ever before!
Do you think filmmakers have a responsibility to make challenging, socially conscious work?
Yes, being a filmmaker is an incredible privilege and with that comes responsibility. We have a voice and an audience and it's important that we make the most of that. It's also important to help young people navigate their way into the industry.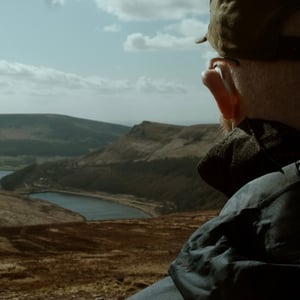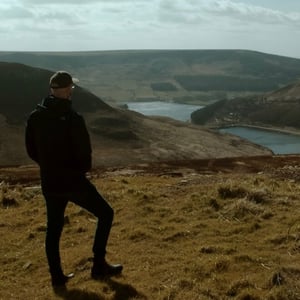 Personal
When inspiration is waning, when creativity is sapped, how do you stay inspired?
I just remind myself how grateful I am to be in this position, and that usually kicks me into shape! But taking some time off, stepping away from the screen or whatever environment is drying you up is usually the best cure.
How do you know when your story is finished and it's time to walk away?
Ha ha, sometimes it's never finished. That's the problem with modern filmmaking, there's so much that can be altered in post. But I like to plan in detail and I know that if I can match my 'storyboard' then I have exactly what I want for the finished film.
What non-film medium inspires your work?
Music music music!
Is the evolution of your style a conscious or subconscious process?
Conscious – you have to better your work every time (or at least try!).
How do you balance meeting commercial objectives without sacrificing your art?
That balance is the art! Commercial filmmaking is the meeting point between business and art, and understanding that meeting point is super important, it needs careful attention and is a skill in itself but when you hit that sweet spot, you're doing your job right. So, it's not a sacrifice but more of a creative challenge.
What's going on in your world when you're not looking through a lens?
Family stuff, letting my kids do all the cool things I wish I could be doing right now as a kid! If I have any more time after that, toiling with my motorcycle.
What's your advice for emerging filmmakers wanting to make their stamp in the industry?
Hopefully you are talented? You should be talented! – but talent is nothing without determination and discipline. And of course, get out there and meet people, ask questions. Find a mentor, listen, take advice but make your own decisions.
What are you most looking forward to with your adventure with The Gate?
Answering some cool briefs, but more importantly working with some cool people, it's not worth it if you're not having fun!

Want to see more of Adrian's work? Click here to check out his director's page.