In this exclusive interview, we dive into the world of Gomez, director-extraordinaire and one of the latest recruits on the Gate roster. We explore his inspirations, experience and the processes behind his incredible work.

Experience.
TGF: What do you enjoy most about shooting for fashion brands?
Gomez: I've always had a deep love for the fashion community as a whole and our generation within it. I also love having the opportunity to really understand a brand, their product and the creative process that produces the art, before I come up with the perfect idea. Fashion offers a great canvas for filmmakers to bring creative ideas to life and set the pace of the experience.
TGF: Which project has been your most informative to date?
Gomez: The Noose & Monkey SS18 campaign has to be my most informative fashion film to date. Even on a shoestring budget, we still managed to create a modern Miami Vice vibe in the middle of Margate, Kent.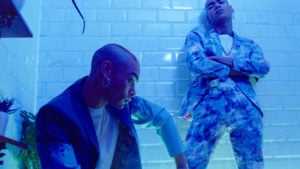 TGF: Do you enjoy collaborating with other directors?
Gomez: I've never had the opportunity to collaborate with another director on a project, but I'm constantly meeting new talented directors and there's always a good conversation to be had.
TGF: How do you push a script to exceed client expectations?
Gomez: I like to be on the same page as the client from the get go. Once I understand their vision for the brand, I then like to present ideas based on the brief and then give them separate options to get their mind working. I don't feel the need to be pushy with a script or idea, I'm only interested in expanding upon their initial idea.
TGF: Which clients have been a dream to work with?
Gomez: Noose & Monkey definitely has to be one, along with Truthful Lies. These are two brands that completely believed in my creative processes and forward thinking ideas. They basically chucked me a clean canvas and asked me to create art.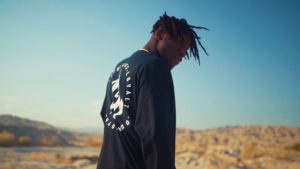 TGF: Have you had to work in any challenging locations? How did you handle it?
Gomez: Not really if I'm honest. I think this is because I like to vet out the locations from top to bottom beforehand, so I know exactly what I'm working with. Even when I don't have the opportunity to view the locations beforehand, I ask as many questions as possible to build a vivid picture of the space.
Fashion.
TGF: What can film do for fashion that other media forms can't?
Gomez: I think film can create an easy-to-digest form of media that can present a brands story, meaning and message for their different collections. This allows the viewer to really get an authentic insight into a brands personality and thought process.
TGF: Do you think fashion can successfully align with other film genres? Do you have any examples?
Gomez: I think fashion can relate with many types of genres such as music videos, short films and commercials. It all comes down to storytelling and creating an idea that best portrays the personality of a brand or artist.
Industry.
TGF: Who is the most important and or influential person for you in the world of film right now?
Gomez: Wow, I always find that a hard question to answer because my style is always developing. I find different creatives inspirational for different reasons, but at the moment I'd say Emmanuel Lubezki. I love his use of wide lenses and camera movement to tell, create and compliment a story.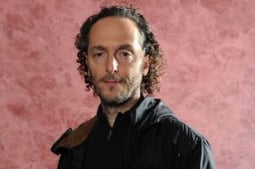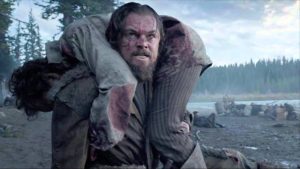 TGF: What concept, idea or technique do you think is most underused? Which is overhyped?
Gomez: I wouldn't say underused, but I think the use of music composition and sound design tends to be overlooked by some. I'd also say the use of shooting anything over 4K is quite hyped unless you're doing intense CGI or have a valid reason for all of those Ks.
TGF: What recent technological innovation has had the biggest impact on your work?
Gomez: I'd say the use and understanding of Davinci Resolve for colour grading. I like to keep my knowledge up to date with colour grading and lighting because creating the correct mood for a scene is vital.
As for a recent technological innovation, I haven't had the opportunity to use one yet, but I think these new motorised gimbal steadicams are quite interesting.
TGF: How do VR and other immersive forms of filmmaking set to influence your work?
Gomez: I think VR has every director curious as to how we can utilise these tools to create a more engaging experience. It's a great idea that's come to life and will now open a whole new thought process when it comes to creating.
Personal.
TGF: When inspiration is waning when creativity is sapped, how do you stay inspired?
Gomez: I'm constantly learning and keeping myself up-to-date with new and old technology, new shot ideas, new lighting techniques, new movement techniques etc. I can literally listen to a song whilst driving and come up with a 100 ideas.
The only thing that could ever stunt my creativity is the budget I'm working with, but even then there's still a work around.
TGF: How do you know when your story is finished and it's time to walk away?
Gomez: If you don't have the urge to constantly repeat the finished edit over and over, then it isn't finished. I learnt that whilst editing the Noose & Monkey SS18 campaign, it was on repeat for a week.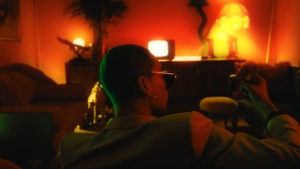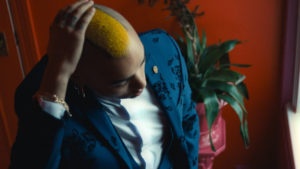 TGF: What non-film medium inspires your work?
Gomez: I'd say people, landscapes and the different vibes I surround myself with. Every emotion I go through inspires a an idea subconsciously.
TGF: Is the evolution of your style a conscious or subconscious process?
Gomez: An even blend of both.
TGF: How do you balance meeting commercial objectives without sacrificing your art?
Gomez: Understanding the brand is definitely a must to minimise the number of potential creative hiccups. The first initial meeting with a client is the most vital. As long as there is a clear vision and everyone is on the exact same page, then the whole process should be somewhat smooth. I think to create art in fashion film comes with bouncing ideas around, it's always a collaboration between the brand and director.
TGF: What's going on in your world when you're not looking through a lens?
Gomez: I like to travel and experience the company of different cultures around the world. I also like to eat, a lot.
TGF: What's your advice for emerging filmmakers wanting to make their stamp in the industry?
Gomez: Have a clear vision and path of how you're going to reach individual goals, and keep creating dope content.
TGF: What are you most looking forward to with your adventure with The Gate?
Gomez: I look forward to crushing every brief that comes our way!

Do you have a script that would be an ideal fit for Gomez? Get in touch and let's make it happen...