Manchester-based fast-fashion brand, Missguided, has redefined what it means to go viral.
From humble beginnings in a warehouse in Salford to global domination spanning three continents, the online retailer has successfully blended traditional marketing strategies with digital content innovation to inspire a generation of loyal, engaged customers. And you've guessed it, film was at the heart of it.


Challenge.
Missguided's brand team challenged The Gate to create film that leveraged the absolute maximum from Missguided's celebrity and influencer investment. They needed content that would work hard to engage their core audience across multiple platforms and touchpoints, both on and offline.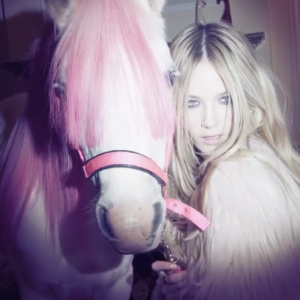 What we Did.
Different channels and screens each have their own nuances and its our challenge as content creators to make film that works hard across every platform and format. This study by Google Think reiterates that when brands evolve film content to work in harmony with each different environment, brands drive far stronger engagement than a traditional one-size-fits-all approach.
So when Missguided secured multiple celebrity and influencer partnerships, it was clear the opportunity was much more than just producing a broadcast TV commercial.
Instead, we worked with the Missguided brand team to ensure we identified the key channels in their core customer journey and then set about planning the shoot to capture a whole suite of different content.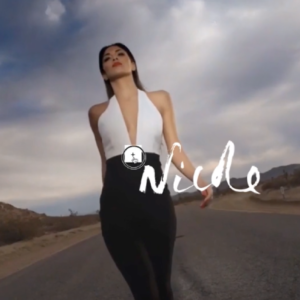 Spanning Instagram, Facebook, YouTube, Digital Outdoor, VOD, Native Ad Network and In-Store, we shot bespoke footage for a stack of different ad formats as well as creating longer form organic content to roll out on a campaign microsite, the Missguided YouTube channel and in the marketing team's blogger outreach programme.
When combined with the selection of broadcast TV ads, The Gate and Missguided created 26 different film assets from just the one shoot – all precision engineered to get the most out of the environment they played out in.
The Result.
The Gate's multi-channel content production planning ensured that, not only did the production budget deliver more value than a traditional approach, but the Missguided team were able to maximise their influencer investment.
We ensured that Missguided were armed with a wealth of content, each piece working hard to provide measurable ROI and provide brand consistency across all brand channels.
The result? With a 5 million and strong social following and a reported 75% YoY revenue growth in 2017, Missguided's multi-screen, multi-channel content domination has secured them at the top of the online retailer tree.
We can help you create content to get there too.
Talk to The Gate about how we can help you to plan and produce moving image content that your audience will love.