Working with an awesome director, one of the world's most recognisable brands AND the one and only Marcus Rashford?! What more could you want in a production?
The brief that came from R/GA for these Nike spots was all about digging into who and what made Marcus who he is today - what drives him? With the incredibly talented Emily McDonald directing, we got straight to work.
We started by talking to the grassroots football club where it all started for him - Fletcher Moss rangers. We spoke to Marcus's old coach Dave, who is still in charge now. He granted us permission to shoot with the young footballers and 4 were selected to come and film with Marcus at Altrincham football club.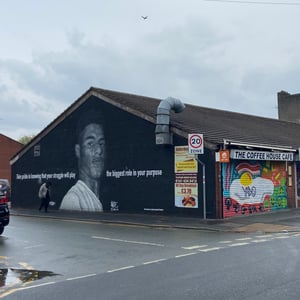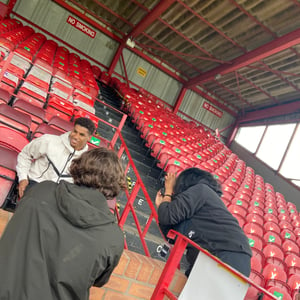 We also watched the BBC's documentary "Marcus Rashford; Feeding Britain's Children". They'd already done a great job of documenting where he grew up, and we headed to the same streets in Wythenshawe ourselves to shoot at Sam's chippy and to Withington to shoot at the Rashford Mural.
The film was built from a tapestry of audio recordings from Rashford, documentary style footage, interviews with his best friends and brother, and as much as we could shoot with the 90 minutes we had with him.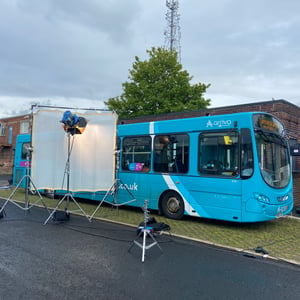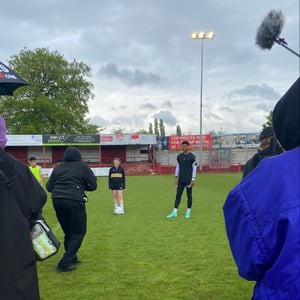 We took a bus to our location at Altrincham football club to give ourselves a few different backdrops to shoot him against.
We also included stills by the talented Danika Magdelena and Tom Mckean. The wonderful RAWTAPE (Rory Wood) shot B roll for us on old school DV Tape which gave the final films a really textured feel.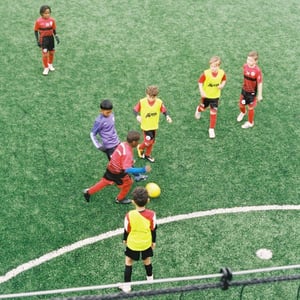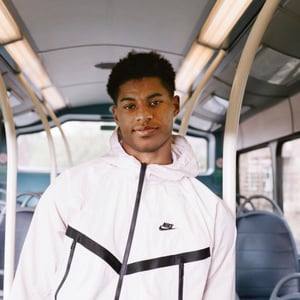 The final result was 1 x 30" film, 2 x 15" films, and a series of stills. We're really proud of the finished films - the give a genuine insight, however fleeting, into where Rashford comes from, while keeping the brand front and centre.

Client Testimonial
"The Gate were the perfect production partner to work with. A team of incredibly meticulous, active problem solvers who were so warm and welcoming to our team. Their knowledge of Manchester and care for their community made this film what it is. No problem too big or small, no curve ball too wild to figure out, we would love to work with them again."
Client & Crew
Director - Emily MacDonald
Producer – Rhiannon Lewis
Client – Nike
Agency – R/GA by Design
Like what you see? Think we could bring your idea to the screen, then contact us below.