While Donald Trump was clinging onto the doors of the White House and screaming as they dragged him out; somebody, somewhere, was opening a packet of crisps. A universal snack, there's an incomparable, simple pleasure that comes from a crisp. Capable of momentarily helping you forget about the troubles of the world, we tried to bring this feeling to life in our latest ad for Seabrook crisps.
In 1945 Charles Brook (aka C. Brook, aka Seabrook) did some experimenting with a deep fat fryer in their fish and chip shop, and introduced the nation's first crinkle cut crisps. Now an iconic British picnic staple, our task was to produce a stand-out TV spot which reflected the personality of the Seabrook brand.

We went down the avenue of Wes Anderson symmetry, using a combination of great casting, location scouting and production design to capture the Seabrook quirkiness. Director Richard Oliver took every meticulous detail and fed it into our production machine, creating 2 x 30" commercials that cover the key Seabrook flavours.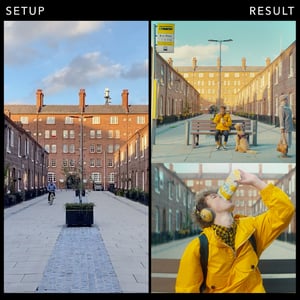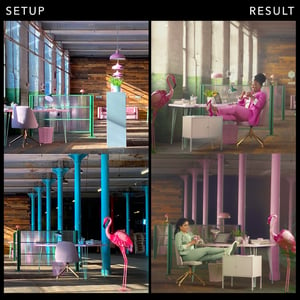 Having a pandemic hit during the middle of pre-production was something we had to deal with; we're proud to say that we took this on face first (wearing masks), we led the way with newly implemented COVID guidelines and how to safely shoot in one of the weirdest summers we've ever seen.
Art director Pete Rodwell helped to create Wes Anderson-style backdrops across 5 Manchester locations, each dedicated to one of the flavours. Taken into post production, offline and online was done in-house by our Head of Post Mike Nixon, with a gorgeous grade by Dan Moran. Both adverts will air this month.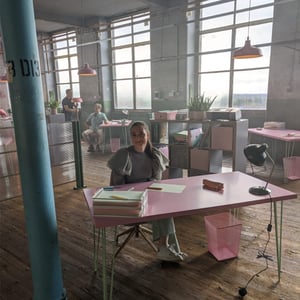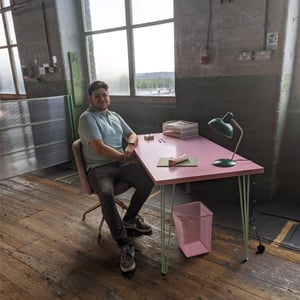 Crew & Agency
Client: Seabrook Crisps
Agency: Principles Agency
Director: Richard Oliver
Producer: Hollie Newton
Production Manager: Lindsay Cowan
Production Coordinator: Nathan Miah
Production Assistant: Anna Boase
1st Assistant Director: Stevie Fylan
2nd AD: Ben Eve
D.O.P: Shaun Atherton
Focus Puller: Sim Bala
Cam Assistant: Adam Sheldon
VT Operator: Duncan Lees
DIT: Lauchlan Scott
Gaffer: Nathan Matthews
Art Director: Pete Rodwell
Stylist: Steven Spencer
Make Up: Lou McCann
Post
Offline + Online: Mike Nixon at The Gate Films
Grade: Dan Moran
Sound Design: SNK Studios
Like what you see? Think we could bring your idea to the screen, then contact us below.