We're here to bring the sunshine vibe back into your lives with our new Old Jamaica Ginger Beer TV campaign! Together with the client and WAA Chosen, we wanted to bring a bit of fun back to your TV screens and forget about the turmoil last year brought to us all. Together we curated a 30s TVC, 10s cutdowns, social content and photography for use across multiple platforms.
Established in 1988, Old Jamaica Ginger Beer is made with authentic Jamaican root ginger. Every sip is as refreshing and crisp as it is unique and original - the crew can definitely vouch for this from drinking it all day on set!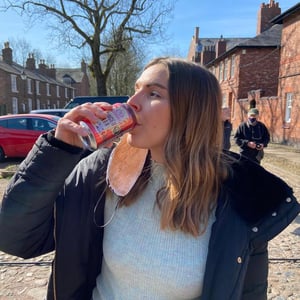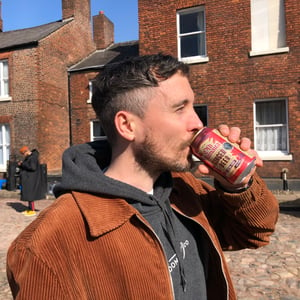 Our goal was to create a fun, charming and characterful advert that had great memorability. The main challenge with any British location shoot is, of course, the weather! So how did we make a sunny campaign happen in rainy Manchester?! Well we can't tell you all our secrets.
Working with WAA Chosen on this campaign was such a great collaborative process. They chose to work with our comedy director Chris Strong, whose background in strong comedy performance and visuals was a perfect fit for this creative.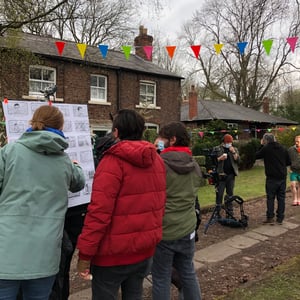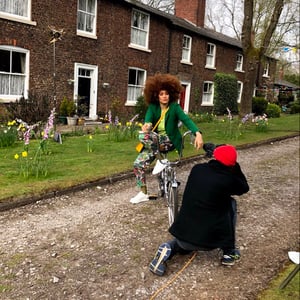 The music was so integral to the ad, its style, pace, and overall vibe that it would give to the TVC, so we sourced this first. We then created an animatic so that we could create our shot list for the day, but also check that the music was working with the story we wanted to tell.
Almost as important as the music was our fabulous cast. We had so much fun casting for this - huge shout out to 'Sunshine Man' Brooke Milliner, 'Sunshine Dan' Alan McHale, 'Sunshine Gran' Laura June Hudson, 'Sunshine Leeann' Yasmin Ogbu and our 2nd unit 'Sunshine Man' Dale Barnes for their awesome performances on the day.
The ad even includes cameos from our furriest team members Luna and Teddy!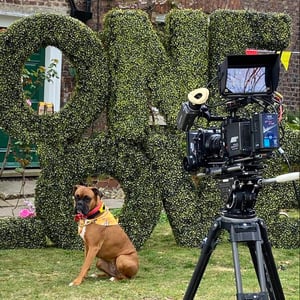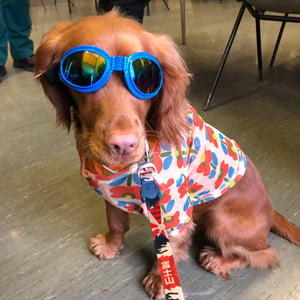 We shot over one day in Manchester and the vibe on set was exactly how we wanted the ad to feel – FUN! We had the sun, music blasting and a pimped out drinks van!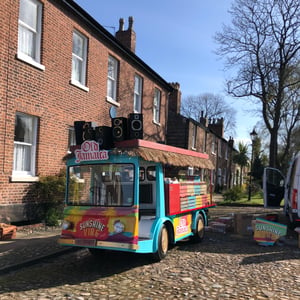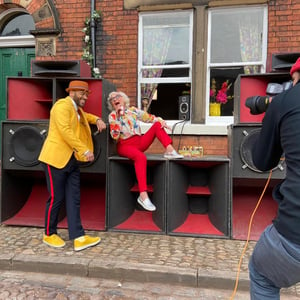 The Result was a 30 second TVC with 10 second cutdown, plus stills photography and plenty of behind the scenes content for social media.
Old Jamaica's Terri Cooper commented; "We're excited to be bringing The Sunshine Vibe to the UK this summer with our really memorable campaign and we can't wait to see people's wider reaction to it."
Ginny Matthews – Art Director at WAA commented, "The Gate's creative energy, can-do attitude and calm & collected approach shone through at every stage of this project. We couldn't have picked a better team to bring The Sunshine Vibe to life!"
Client & Crew
Client – Old Jamaica Ginger Beer
Agency - WAA Chosen. Pete Evans (Account Director) Ginny Matthews (Art Director)
Director – Chris Strong
Producer: James Shannon
Production Manager: Lindsay Cowan
Junior Producer: Emily O'Brien
Production Coordinator: Nathan Miah
Head of Commercial: Charlie Sadler
1st Ad: Stevie Fylan
DoP: Matt Emvin Taylor
1st AC: Si Ospina
2nd Unit Director: James Clancy
2nd Unit Operator: Matt Gathercole
Focus Puller: Sean Beasley
Gaffer: Russell Greenhalgh
Spark: Adam Murphy, Daniel Williams, Michael Holmes
Art Director: Lisa Westwell
Choreographer: Del Mak
Stills Photographer: Graeme Hill
Stylist: Steven Spencer
Stylist Assistant:Kate Holroyd
Makeup Artist: Lou McCann
Editor: Mike Nixon
Colourist: Dan Moran
Cast
Sunshine Man: Brooke Milliner
Sunshine Dan: Alan McHale
Sunshine Gran: Laura June Hudson
Sunshine Leeann: Yasmin Ogbu
2nd Unit Sunshine Man: Dale Barnes
Like what you see? Think we could bring your idea to the screen, then
contact us
below.