It's that time of the year again - hello all you eager work experience seekers! The Gate Films is on the lookout for up and coming production talent to join our team over the summer months.
Offering a 2-day initial placement, working as a Production Assistant with The Gate Films is a fantastic opportunity to gain a strong understanding of how the industry works, discover where you may like to steer your career in production and to acquire valuable skills that will springboard your career.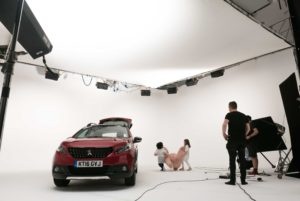 Our work spans across genres, so you will gain an insight into film production for brands across various industries and sectors, with small or large budgets, across locations to fit the script. In short, production assistants are extremely busy and hardworking folk so you will need to be confident with change and take on challenges with enthusiasm.

Our Production Assistants need to be organised, proactive, show initiative and have spot on IT and communication skills. They should have a keen eye for detail, be happy to work under pressure and to strict deadlines, as well as numerate and very flexible. Long hours, evening and weekend work comes hand in hand, folks!
It isn't all on-location excitement either, a typical day as a Production Assistant might involve hiring equipment, researching locations, booking hotels and making travel arrangements, dealing with accounts and expenses - it's this nitty gritty that keeps the world of production at the Gate running smoothly, if you're a 'plan fan' you'll be a great fit for this role.
Many of our Production Assistants are graduates, but those without university qualifications are also very welcome. Personality, practical skills and enthusiasm are valued above everything else.
Interested? Please send your CV and a Covering Letter explaining why you think you'd be a great fit for The Gate to hello@thegatefilms.com. Our Production Manager, Lindsay, will be following up those who peak our interest with a 5-minute phone call so be sure to include your contact details.
Our now Assistant Producer, Kayleigh, has shared her journey with the Gate on this blog. Discover her experience with the Gate and how she smashed it on her work experience.
If you have any questions at all, feel free to give us a call on 0161 832 4888 to discuss further.