In the world of advertising, the new year is the time of all things health and wellness. Our latest work with Very encompasses these themes and more, showing just how easy it can be to incorporate fitness into our everyday lives.
Our job was to work with The Very Group to produce a series of concepts and scripts for their 2022 Health & Wellness campaign. We set about creating a series of relatable films and engaging stills with the intention of inspiring people to practice fitness and wellness in the new year.
Working closely with director James Clancy and the internal creative team at The Very Group, we were tasked with bringing to life their line 'Wellness is this Very moment' through further concept development and script writing.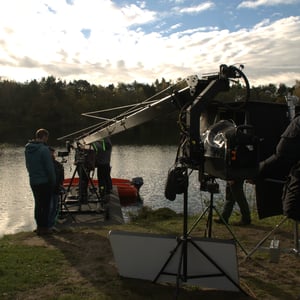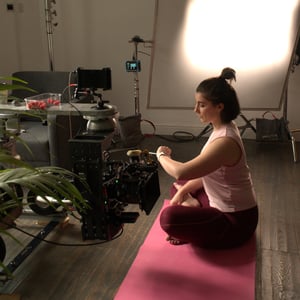 Our task was to inspire a wave of fitness and wellness across Very's customer base, whilst providing high-end production values. We wanted to break down the unattainable barriers of the hardcore (and sometimes daunting) looking fitness and wellness ads.
Once we understood Very's key demographic, we knew these stories weren't going to be about impossible HIIT workouts or sunset Yoga parties on a Mountain side… but instead we kept them relatable for real families in Britain.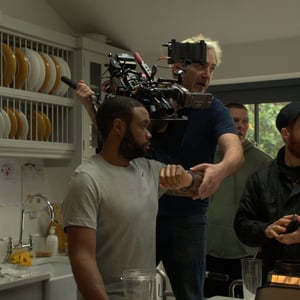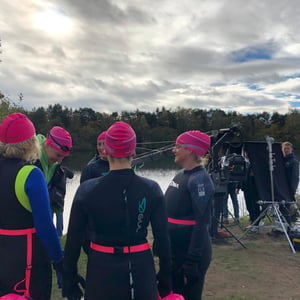 We wrote and produced a series of 'Mini-Wins', told through both film and stills photography, that were made possible with Very's range of wellbeing products. We wanted people to think 'Hey, even I could do that, during my hectic life!'. Whether that be going for a run in-between Zoom calls, taking five to do some breathing exercises whilst Dad feeds the kids, or even mustering up the courage to go cold water swimming for the first time…. the goal was to keep the films as authentic and relatable as possible.
The films were cast from real people, all with a real appetite to introduce new goals into their lives, including open water swimming, running, yoga and meditation. Combining their own wellness regimes and their true personalities, we were able to capture some beautiful candid moments of pride and positivity.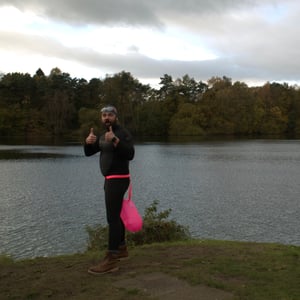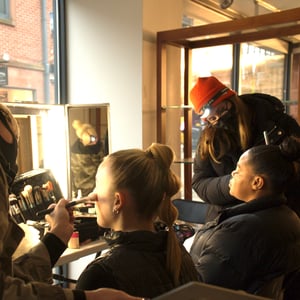 We produced this suite of films focussed on fitness, movement and relaxation, plus a series of stills for Very to be used across their website and social pages. All the film & photography was shot by directors James Clancy and Graeme Hill in the North West in November, including a day of open-water swimming in a lake in the freezing cold temperatures!
Director James Clancy said of the project:
"It was a pleasure to direct the campaign for Very. For me, jobs like this are why I got into advertising and film-making… I hope we will inspire people to take five every so often for themselves."
Client & Crew
Client | The Very Group
Director | James Clancy
Producer | Rhiannon Lewis
Junior Production Manager | Nathan Miah
Production Assistants | Alice Briers & Ellie Martin
1st AD | Ben Eve
2nd AD | Dom Child
DOP | Daniel Bronks
Focus Puller | Trevor Henen
AC | Henry Northrop
Grip | Dave Leigh
Grip Assist | Jason Lee
Jimmy Jib | Alwyn Davies
Jimmy Jib Assist | George Glowdansky
Playback | Duncan Lees
DIT | Lauchlan Scott
Gaffer | Billy Tracey
Sparks | Ross Chapman, Andy Fletcher, Stephen McGrail
Stills Photographer | Graeme Hill
Stills Assist | Ric Lowe
Runners | Amy Newgrosh & Kizzy Bray
Art Director | Lisa Westwell
Art Department | Antony Wright, Tosh Gooding, Alex Walmsley & Matilda Smith
BTS Stills / Video | Hannah Wardle
Styling | Rosie Farnworth, Ricki Hall, Tamar Gallagher
HMU | Lou McCann & Katie Wrigley
Casting | Lee Mountjoy
Cast | Mark Leeson, Lee Clotworthy, Kaya Aleisha, Asha Cornelia Cluer, Alex Parchment, Zara Chinyoka-Hey, Sebastien Tensel
Post & Grade | In-House at The Gate Films
Like what you see? Think we could bring your idea to the screen, then contact us below.